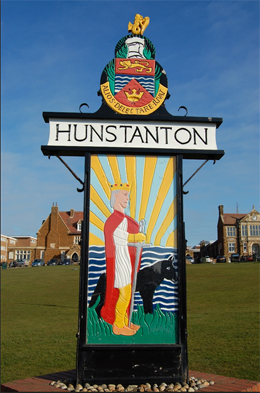 Meet at Wilburton Garden Centre
Well, I am looking at a Met Office forecast for Wednesday, with a bloody great yellow thunder storm warning over the whole of East Anglia. I don't think that a ride to Hunstanton would be such a good idea!
However, the very next day Thursday 20th, is OK, as if nothing happened!
So I suggest that we meet up at Wilburton on Thursday, have a coffee and decide if the weather is going to be as good as they say and then set off for Hunstanton.
I will be at the Wilburton Garden Centre at about 10am.
Run to the seaside at Sunny Hunny. I hope Dave can remember the back routes! Last year the chip shop in Hunstanton was shut for cleaning, having burnt down the previous year! Are the fates telling us something? Dave Pink knows a better chip shop, so maybe that's what the fates are saying. Meet at Wilburton Garden Centre at 10am. We need to be off by 10.30 am, so if you need a coffee, adjust your arrival time here accordingly!