The Harry Knight Trophy
The Harry Knight Trophy for the best performance of the year on a veteran machine. Frank Dolman, Anglian Section.For the past 60 years,
Frank has ridden the same 1912 348cc Ladies Model Douglas in the Pioneer Run.Having never once broken down or failed to complete the run. This achievement may never be surpassed.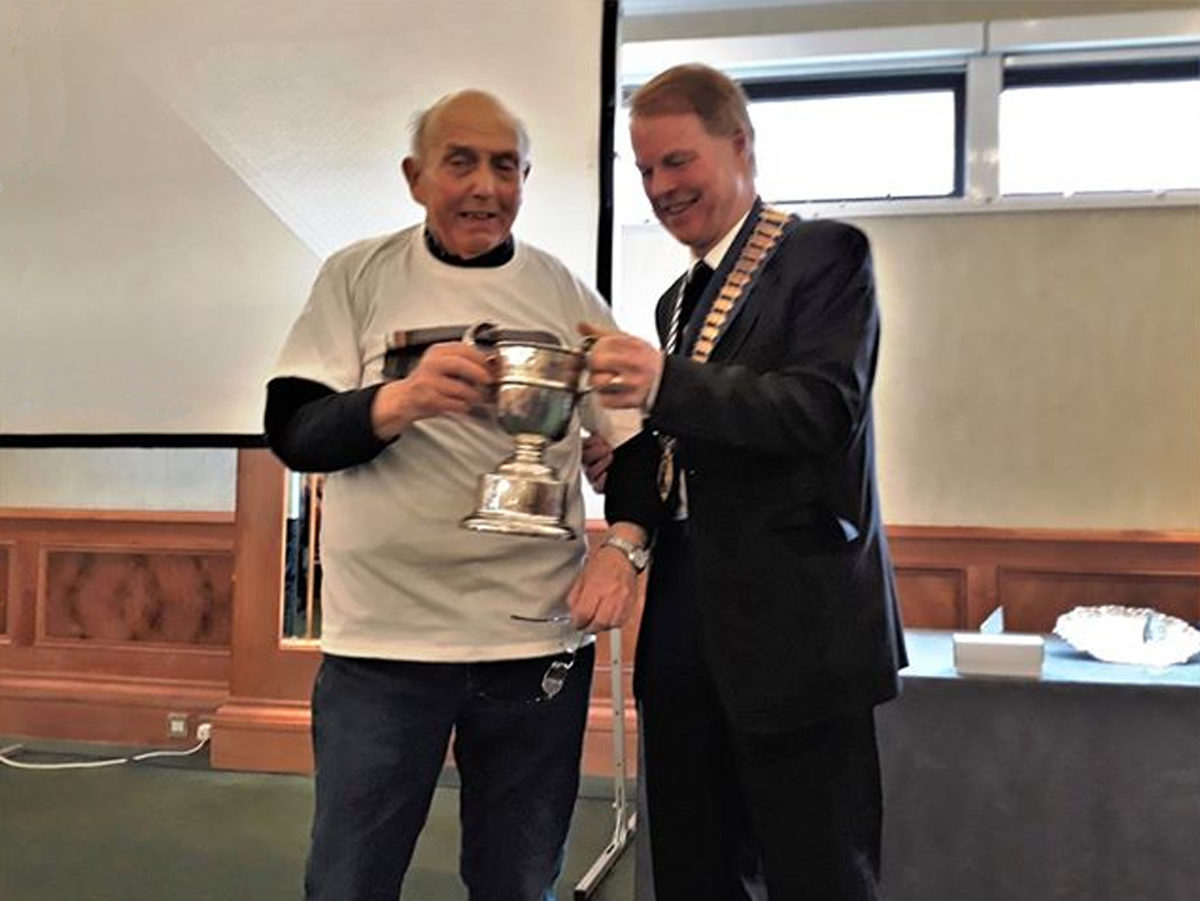 Frank was presented with his trophy at the AGM, by Alastair Alexander, President.