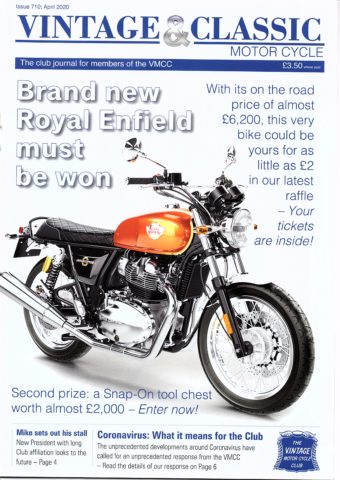 Aprils Magazine another opportunity to catch up with VMCC club news, and events always a great read.
But remember this was probably printed before the covid-19
took such a hold on things so always check with any organizers of events to find out the latest situation.
The more we heed the advice the sooner we will start to see an end to this dreadful virus, then we can think about getting those bikes out and giving them a good airing.
STAY SAFE, STAY HOME, START LOOKING FORWARD.