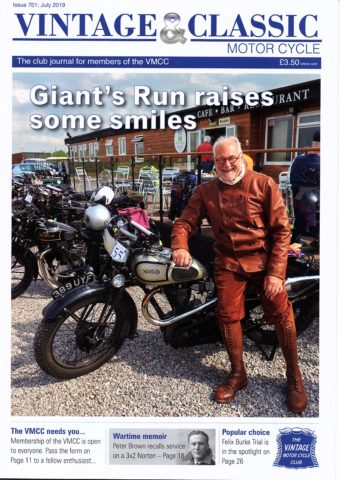 The edition of the club magazine covers a host of subjects from the restoration of a side valve Ariel from as he says the dead to a very useable machine.
with an insight into the trials and tribulations of dispatch rider Peter Brown on his Norton 3×2.
the VMCC club shop is closing down a all items listed in the magazine are 25% off time to grab a bargain.
The Dorset sections first "Giant's Run" under the the magnificent image of the ancient chalk figure the Cerne Giant, great article with excellent photographs.
Plus many more articles to inform and amuse all.