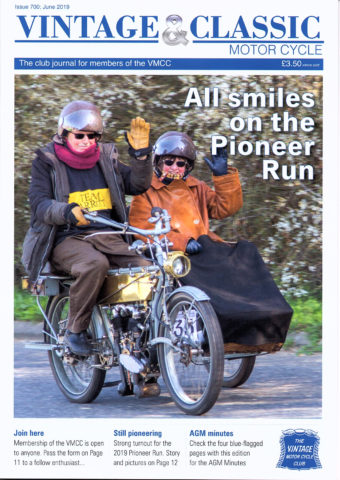 The June addition of the club magazine reports on the 2019 Pioneer Run including a picture and reference to our own Frank Dolman completing his 60th pioneer run
on the very same 1912 Douglas machine he has ridden on each and every Pioneer Run.
the vmcc has over 800+ runs through out this year where else could you find such an array of events through the country, there is something for everyone, these figures don't include the unofficial runs section hold as and when.
plus Small Ads, find a bike that allusive part or sell those unwanted bits and pieces you have collecting dust.
And so much more.