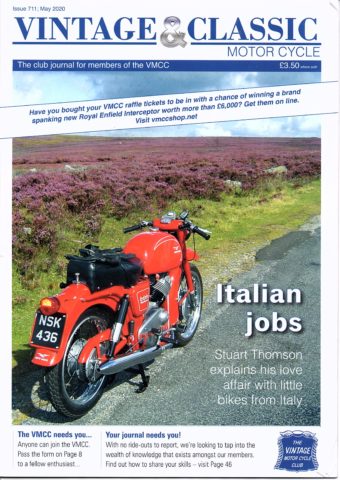 The May edition of the VMCC Club Magazine gives you a chance to win a brand new Royal Enfield, if your not offered raffle tickets you can buy tickets on line at vmccshop.net
Page 19. Articles include a Norton used as a milk float, now after 10 year restoration by Peter Mahony it's a picture a credit to the engineering of the Norton factory and the amazing attention by it owner.
Page 26. For all those engineers an insight into pulse welding, an innovation of modern technology and engineering skill.
Page 12. One for the ladies flying the flag for motorcycling, Miss Sayles on her Levis.
Plus many more stories and information, and the usual small ad's section notes etc etc